PURPOSE OF MCC'S GOLF EVENT
Merriwood Christian Camp's Golf Fund Raising Event provides money for special projects that are not in the general operating budget.  Our 24th Annual Golf Fund Raising Event took place September 26, 2017 and raised over $21,000 to go toward special projects and program items.  We continue to pray for open doors to purchase adjoining property, and plan to use funds raised to support camper scholarships, and begin preparing for new cabin buildings.  Over the years, the marathon has raised over $425,000!
HOW YOU CAN BE INVOLVED
BE THE MAIN EVENT SPONSOR
For $2,000, you can be the Main Event Sponsor.  In addition to the Corporate Underwriter benefits, we'll send out an additional advertisement about your company with our annual summer camp mailing.
BE A CORPORATE UNDERWRITER
For just $600, you can be one of our underwriting businesses for this event!  We are looking for 16 businesses to donate $600 each to completely underwrite the event!  Your company will be recognized in several MCC mailings throughout the year as well as recognition at the golf marathon and on the back of the golfer's T-shirts and a large banner with your company logo on it hanging in our gymnasium throughout the year for thousands of campers and retreat guests to see.
T-SHIRT SPONSOR
For $650, you can sponsor the t-shirts we give to our golfers.  We'll even include your company logo on the design.
SPONSOR THE PUTTING CONTEST
For just $250 your company can be recognized for sponsoring the Putting Contest. This is a great way to promote your organization at our tournament as well as support a great cause!
SPONSOR OUR DOOR PRIZES
For about $500, you or your company can be recognized for providing ALL the door prizes for this event!
BE A GOLFER
Golf all day, for free! Just get friends, family, work associates, and businesses to sponsor you per hour, a one-time gift, a monthly gift, or a quarterly donation. (We collect the funds for you, later.)  We ask fund-raising golfers to have a goal of raising $500.
REGISTER AS A FOURSOME TEAM
Used to golfing with a four-some? Do this at our fund raising event!  Come out with your 4-some for a flat donation of $800 for all four players.
BE A PROMOTION PERSON
Help promote our golf event to golfers you know and/or help with donations, through friends, family, church and community.
BE A VOLUNTEER
Help us the day of the Marathon, with set-up, pledges, meal and dessert preparations, snacks, or clean-up.
HOW TO SIGN UP
Please contact Hannah at 336-766-5151 or office@campmerriwood.net for more details!  We can send you brochures, a fund-raising packet, and all the directions and day-of information you need!
2018 GOLF MARATHON DETAILS
TENTATIVE DATE
Tuesday, September 25, 2018
LOCATION
Meadowlands Golf Club, Winston-Salem, NC
TIME
8:00 am until 6:30 pm (or dusk)
2017-2018
CORPORATE UNDERWRITERS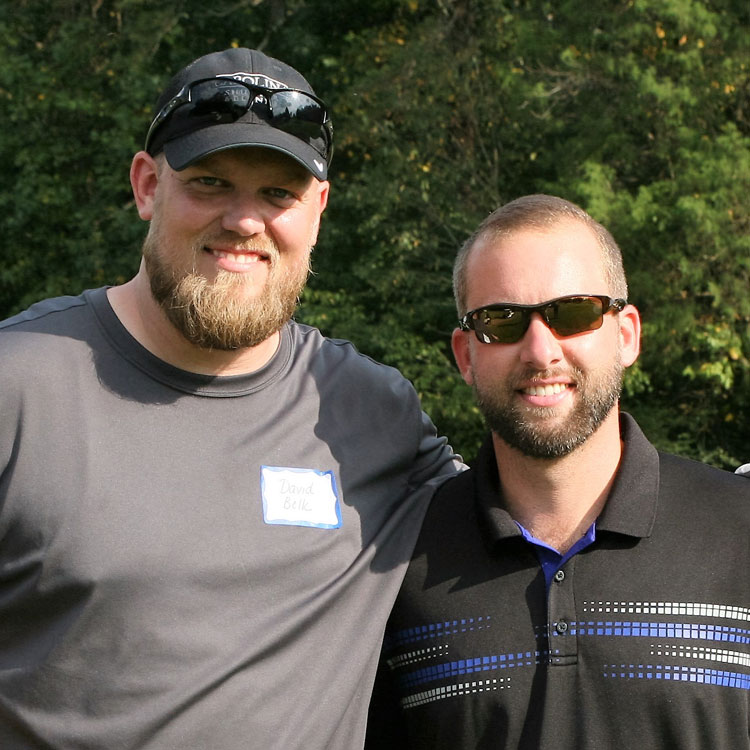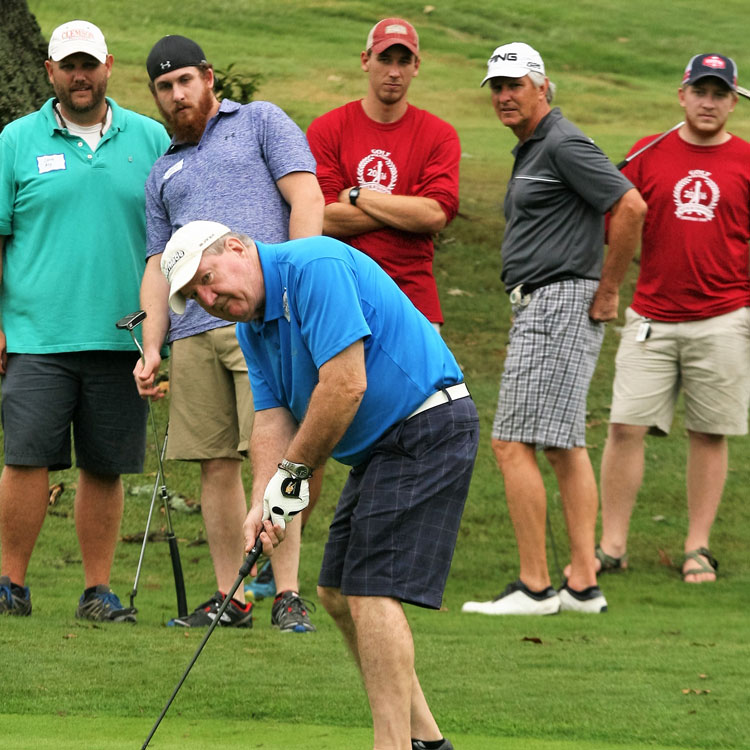 My favorite tournament of the year.
I always enjoy the event. It's a great way to support a very worthy ministry.
Thanks for the privilege of allowing me and my guys to play in your tournament again this year.
One of my favorite days during the year!