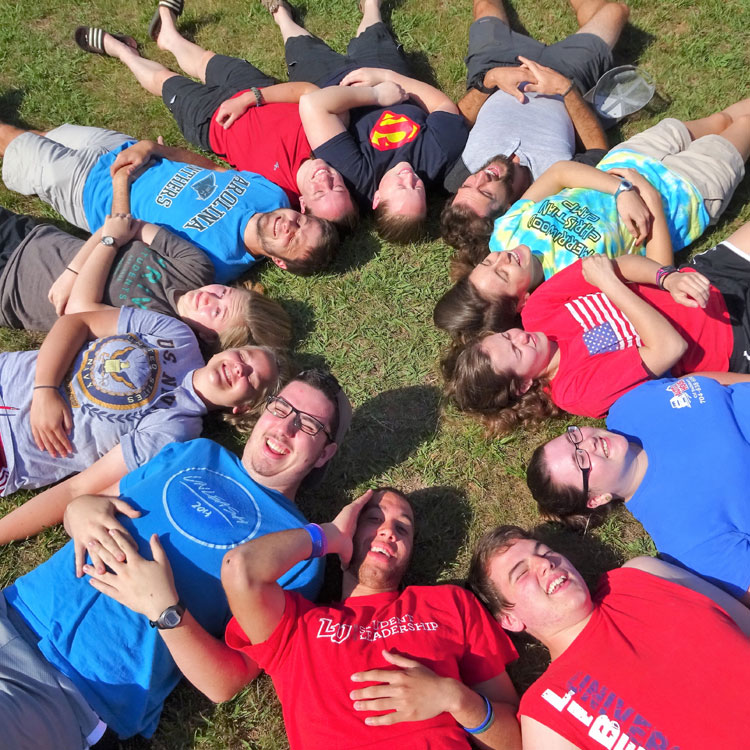 CHARACTERISTICS OF A SUMMER TEAM MEMBER
– Spiritually minded, loves the Lord, moral integrity, striving to live a godly life
– Energetic and enthusiastic, fun-loving, enduring, persevering
– Prompt, responsible, can make age-appropriate, wise judgment calls
– Have gifts and abilities that would contribute to the camp's program
– Have health and physical abilities to endure in active camp setting
– Willing to sacrifice their own desires for the summer
– Desires to be spiritually intentional with children and youth of all ages
– Takes initiative with tasks, once they know what is expected of them
BENEFITS OF SUMMER MINISTRY
– Impact lives for eternity
– Be challenged and have opportunities to challenge others
– Get experience for working with young people
– Make memories that will last a lifetime!
– Weekly salary as well as room and board
SALARY AND SUPPORT
MCC pays a weekly salary of $190 for college-aged summer staff.  In addition to this, MCC provides room and board. Anyone coming to work for the summer is encouraged to contact their church, friends, and relatives to ask them to pray for you, and support you financially. Merriwood realizes that this is a ministry position, and we suggest you raise an additional weekly salary (although this is not required). MCC will assist by providing sample support letters that staff are able to modify and send out.
JOB/MINISTRY DESCRIPTIONS
SUMMER CAMP COUNSELOR
Counselors will facilitate team building activities, teach skills classes, lead recreational games and activities, belay at the Climbing Wall, build personal relationships with campers, lead evening devotions, and intentionally challenge the youth in their relationship with Christ.  Counselors will stay in the cabins with campers each week and will work with different age groups (first grade through graduated seniors) throughout the summer. Counselors are required to be out of high school for at least one year.  We are hiring both guy and girl counselors.  We are seeking about 11 girl counselors and 11 guys counselors.
LIFEGUARD  (This role is a secondary role and will be combined with other tasks.)
Merriwood is seeking one Head Lifeguard (and five or so additional guards who will also counsel or do other roles).  Guards will be at our pool as well as BLOB and Water Trampoline (and other Splash Track options) on our lakefront.  Lifeguards will rotate between guarding at the lake and the pool during the water times (and then counselor or do other main tasks the remainder of the day).  The main lifeguard will also assist with facilitating the weekly water competition for overnight weeks at the pool and the weekly Water Game Day for Junior Weeks. The main lifeguard may be responsible for keeping the pool clean by testing chemicals, vacuuming and cleaning daily, and adding chemicals as necessary.  Additional guards should be willing to potentially counsel and/or help in other areas of the camp as well.
FOOD SERVICE TEAM (This role might be combined with other tasks.)
Food service is an important part of the summer camp experience. The staff work together to prepare family style meals, serve the food during mealtimes, and clean-up from the meals.  We are seeking five or so food service assistants.  Food service assistants will also help in other areas of the camp program. (Current High School Seniors and college students are welcome to apply for this role.)
MAINTENANCE & GROUNDS TEAM
The maintenance and grounds crew is responsible for mowing and weed-eating, keeping vending machines filled, setting up and lighting campfires, setting up for skills classes and some games, watching fires for outdoor cooking classes, potentially cleaning the pool daily, as well as minor maintenance responsibilities.  They will also learn to belay at the climbing wall, assist with teaching skills classes, and aquatic observe at the pool (no guard training necessary).  We are seeking two to three persons for our maintenance team. (Current High School Seniors and college students are welcome to apply for this role.)
WORSHIP LEADER (This role will be combined with other tasks.)
The worship leader will oversee the leadership the praise and worship part of the chapel services and may be the one to lead vocally and/or instrumentally.  It's not our desire that the worship leader perform for our attendees, but it is our goal is that the campers and staff in attendance will be led to worship the Lord themselves, in spirit and truth.  The worship leader should be someone who feels comfortable leading music for different age groups, who is gifted musically, who is spiritually minded, and who can organize and communicate with speakers and others on the team. It's helpful if they are able to play an instrument such as guitar or keyboard.  The worship leader will emcee morning Bible Class and evening Chapel, transitioning from a songs, testimonies, dramas, etc.  The worship leader will have several other team members join them vocally and instrumentally.  (The worship leader will assist in other areas of the camp in addition to planning the chapel sessions.)
VIDEOGRAPHER
The videographer will be responsible for getting quality, unique footage of campers throughout the week.  The videographer will edit the footage to create and upload a video for campers to refer back to for many years to come! Merriwood provides a video camera, drone, and other equipment to facilitate the production of the weekly video. There is flexibility in what program is used for editing. Please feel free to contact us for more details.
COUNSELOR FOR STAFF CHILDREN
Merriwood is seeking two staffers for this category.  First, the COUNSELOR FOR STAFF CHILDREN BOYS will be counselor of 3-4 staff boys (ages 10-14). Second, MCC is seeking one COUNSELOR FOR STAFF GIRLS, tending to the needs of 5 year old girls. These roles could be full time, 11 week commitments with room and board all summer OR potentially 8:30 am until 5:45 pm hours M-Friday, with some Saturday and Sunday time options.
The counselors for staff children might help with additional tasks as well such as working in the kitchen, aquatic observing at the pool, belaying at the climbing wall, and helping with care packages. Staff childcare providers should be creative, enjoy children, and be able to structure the time they have with the children using the vast array of activities available through the camp setting to make the day active and enjoyable for the children.  (Current High School Seniors and college-age students are welcome to apply for this role. Must have childcare experience. Drivers license preferred.)
PHOTOGRAPHER (This role will be combined with other tasks.)
The photographer will be responsible for taking photos daily of campers throughout activities, showing a good representation of the camp day and experience.  The photographer will upload a group of photos each night that parents can access through Smugmug. The photographer will also take cabin pictures each week, edit them, and order them for campers to take home at the end of the week.  The photographer will assist with other tasks. (Sometimes this role groups well with the Sound Technician role.)
SOUND TECHNICIAN (This role will be combined with other tasks.)
The sound technician will make sure the sound, microphones, power point, and necessary production things are in place before each session begins. The sound person will run sound and Pro Presenter for the morning Bible Class as well as evening Chapel. (This is not a stand-alone position.  Sometimes this role groups well with the Photographer role.)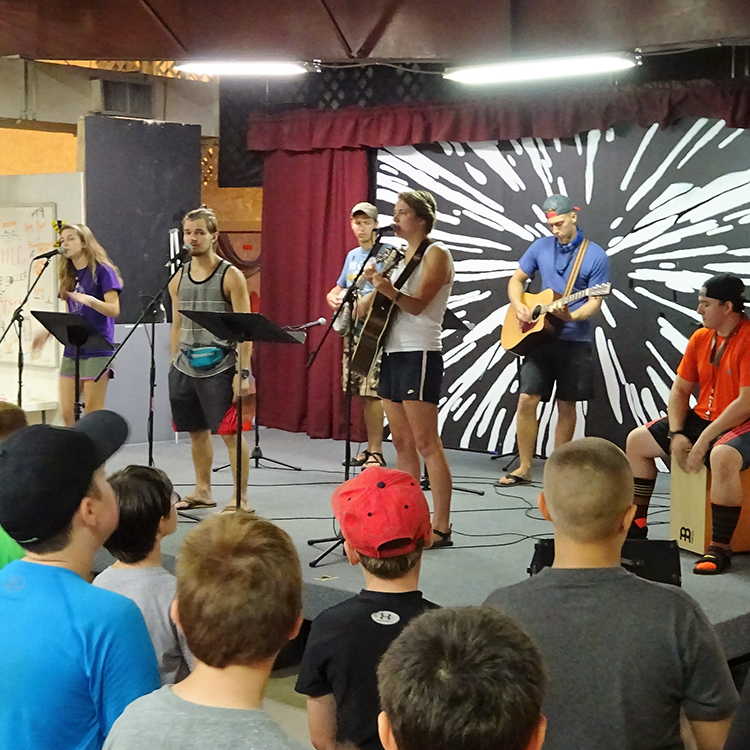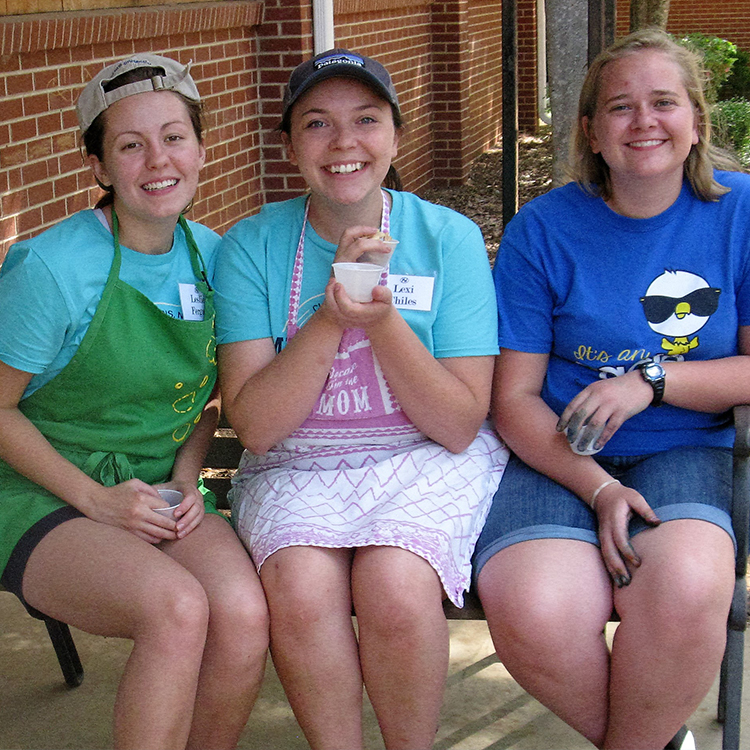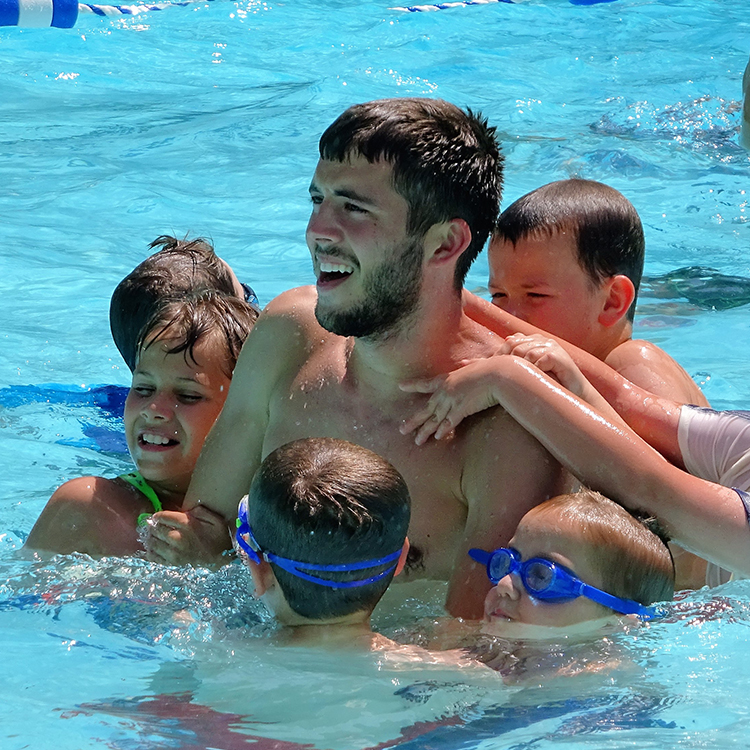 I will always remember growing in my faith while getting the blessing of helping others grow in their faith. This summer was uplifting and was SUCH a blessing.
I will always remember getting to witness my campers give their hearts to the Lord and all the friends I made who encouraged me daily and helped me grow in my own faith.
It has always been a dream of mine to be a staff member here