JUNIORS
MCC's Junior Week is for rising 4th through 6th graders and is an overnight-week, structured and action-packed!
JUNIOR OVERNIGHT CAMP WEEK (for rising 4th-6th graders):
From the time the Junior camper arrives on Monday morning until they depart on Saturday, they will experience a week like never before. Our commitment to small groups allows counselors to get to know their campers individually.  Dedicated counselors will lead their cabins in various challenging and rewarding activities that will help instill teamwork, cooperation, and group appreciation. Overnight campers will stay in our brick cabin buildings, which are equipped with a window air conditioning unit. Each cabin will have up to 10 campers plus the college-aged counselor.
Activities campers will experience throughout the week: flag raising, silly morning exercises, personal quiet time, team building activities, morning chapel, pool time, cabin v/s cabin recreation games (kick ball variations, gaga, soccer arena games, playground), 48 foot climbing wall, skits performed by MCC team, campfires, paddle-boating, swim competition, canteen, large group game (with cohorts) in the evening and Water Game Day (water trampoline, BLOB, water obstacle course).
Skills Classes: Campers will choose skills classes daily that allow them to remain in cohorts throughout the week and will get to do four skills (different days). Some of the skills classes include: fishing, riflery, archery, canoeing, model rocketry, outdoor cooking, outdoor survival, various crafts, box car making & racing, acting, sling shots, basketball, soccer, volleyball and more.  Campers will sign up for skills classes with their counselor, on the first day.
Arrival: Check in for Overnight Junior Weeks is 10:00-11:00 am. No early arrivals please.
Departure: Parents/guardians may pick up children Saturday morning at 9:30 am.
Camp Store and Canteen: MCC's store will be open during the week for campers to visit. MCC's canteen will be open once in the afternoon and once in the evening.
OVERNIGHT CAMP DETAILS will be available online as time nears concerning what to bring, camper communication, online camp bank, online photo gallery, dress code, lost and found, and more.
JUNIOR DAY CAMP WEEK (for rising 4th-6th graders)
Date: Our Junior day camp option is only offered during our 1st JR week, June 20-24, 2022, Monday through Friday. This option is intended for the Junior camper who is too old for the younger elementary day camp, but not quite ready to spend the night away from home for a five nights.
Program and Activities: The Junior Day Camp will offer almost all the Junior camp experiences with the exception of the evening special activity and overnight stay.  Junior Day Camp will include breakfast, team building activities, skills classes, morning chapel, lunch, pool and climbing wall, afternoon canteen, recreation cabin v/s cabin game times, Thursday's water game day, supper and after-supper activity, and end with evening chapel.
One night Overnight Option: A Thursday overnight experience is included in the rate, which allows the camper to enjoy MCC's Skit Night. (Though the overnight attendance is not required, there will be no discount for those choosing not to stay overnight on Thursday.)
Availability: There are very limited spaces available for the day option. We are asking those able to do the full overnight Junior Week to please choose that option and leave these very minimal spaces open for those not yet ready for the full overnight experience.
Arrival Monday: Monday arrival will be the same as the overnight camper, 10:00-11:00 am as we are trying to keep as much of the day camp consistent with the overnight schedule as possible.
Arrival Tuesday through Friday: Car drop off will be between 8:15 and 8:25 am.
Departure:  The Junior Day Campers will dismiss approximately 8:00 pm daily.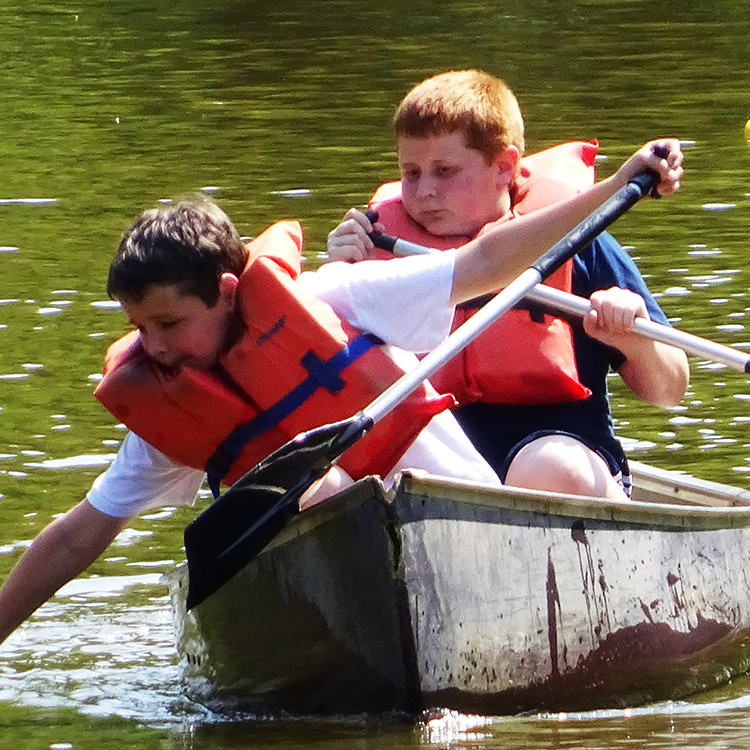 2022 JUNIOR WEEKS

Scroll down for Junior Week Details (what to bring, arrival, departure, etc.) link.  Balances are due two months out from the start of the camp week.  For transfer or cancellation requests, please contact registration@campmerriwood.net or call 336-766-5151 as this cannot be done through the online portal.  Updated 8/5/22.
Junior Week Camp Details (for upper elementary, rising 4th-6th graders)
DATES:
1st Junior DAY Session – June 20-24, 2022 – Day option  – Week has concluded.
1st Junior OVERNIGHT Week – June 20-25, 2022 – Overnight option –  Week has concluded.
2nd Junior OVERNIGHT Week – July 18-23, 2022 – Overnight option only –  Week has concluded.
3rd Junior OVERNIGHT Week – August 8-13, 2022 – Overnight option only – Full for GIRLS. Waiting list available (no charge) through online portal.  One spot available for BOYS as of 8/5/22. 
DETAILS: See details to the left please. If questions, feel free to call the office at 336-766-5151 or email us at office@campmerriwood.net
RATE: $415/week (Same rate for overnight or day option.)